Aloha and Welcome To Our Kauai Ohana!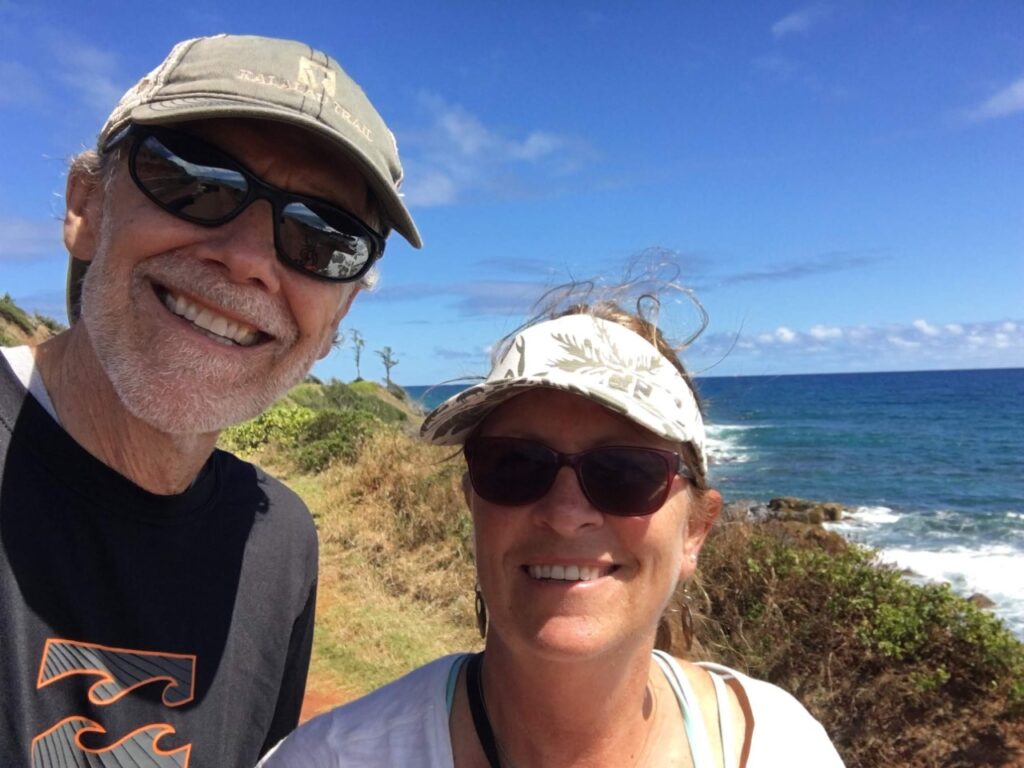 Create New Family at our Princeville Hawaii Vacation Rental
Aloha, my name is Liz! How did we end up owning a Vacation Rental in Princeville Hawaii? My husband Dave and I started coming to Hawaii back in 1995. We immediately fell in love with the tropical laid back lifestyle of the North Shore of Kauai. We made it our goal to someday live here, we started by buying a timeshare here in Princeville. As our trips became more frequent we realized we needed more than just a timeshare and in 2006 we bought "Ka Pua Hale—The Blossom House". We started our Kauai Vacation Home Rental business here in Princeville.
It started out as a way to bridge the gap between work and retirement but ended up being so much more. We have created a welcoming retreat in Kauai for both our friends and family and now to many new friends made through sharing our home. Travel is important to us and Ka Pua Hale has given us the opportunity to create new experiences.
We love to share our extensive knowledge of the island with our guests. Our Kauai Vacation rental has many local Kauai artisans work, tropical décor and whatever you might need to enjoy a day at the beach! Save by booking direct with us to avoid the booking fees of the listing sites.
We pride ourselves on offering our guests the best accommodations with many extra amenities. It is what we expect when we travel so it is what we provide for our guests. Many of our guests return year after year creating their own family memories at Ka Pua Hale. We love Kauai and most of all we love sharing it with all of our new ohana!